Winter is here and where did the time go? I had every intention of posting in November but the busyness of the holidays overtook me so here we are, at the end of December and knocking on the door of a brand new year! We hope you had a wonderful holiday season!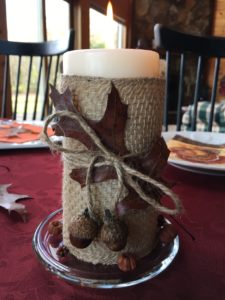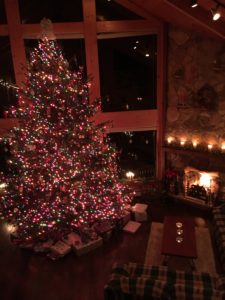 As I sit by the light of our Christmas tree all cozy and warm by the fireplace I can quote The Night Before Christmas because 'the moon on the breast of the new fallen snow, gives the luster of mid-day to objects below!' It's a frigid 12 degrees outside but inside we're toasty and warm.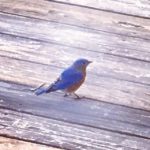 We've been fortunate to have bluebirds who have decided to stick around. There are four of them that we see eating the bittersweet from the wreath I made as a fall decoration.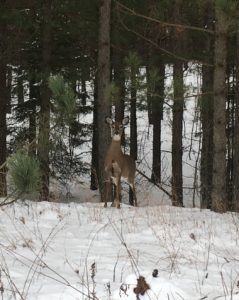 Hunting season and the cold is keeping the deer deeper in the woods but we still see them around.
Since our last post, we've had some diehard campers who braved the cooler temperatures and inclement weather but we have 'the hut' that keeps them or their gear out of the weather. We may need to have a contest to name the little structure that our son has been working on which will be available as a retreat/reading nook or for indoor camping. He lives about three hours away so he doesn't get much time to work on it but hopefully by next summer it will be completed.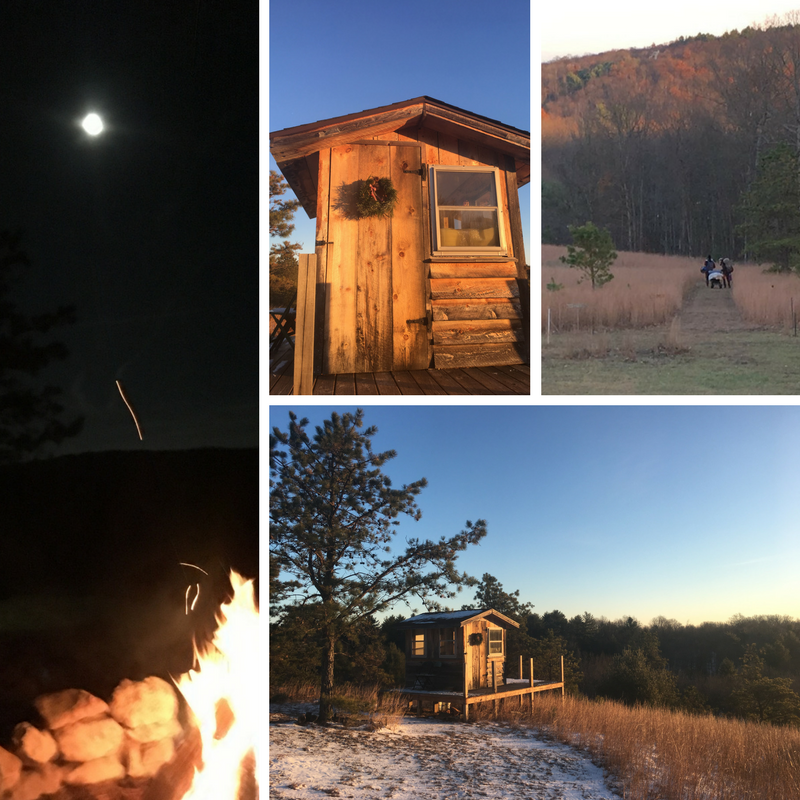 Ed has been making a lot of progress on North Star Cabin (I may have called it 'cottage' before but we decided to call it a cabin). He replaced all of the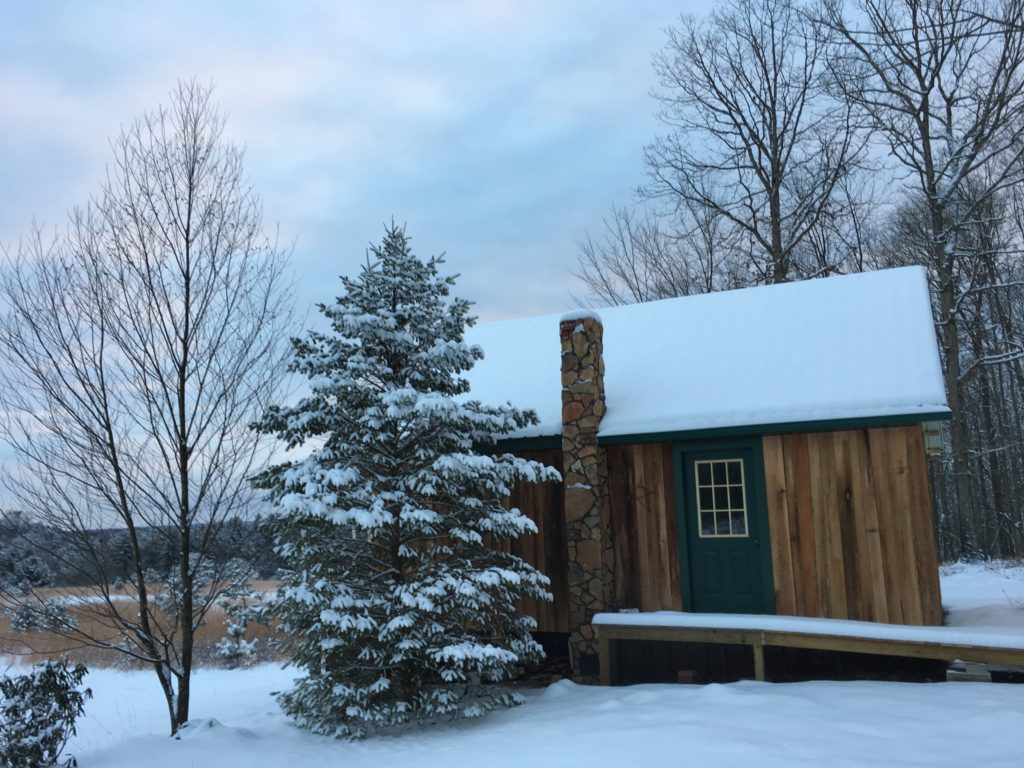 windows, attached rough lumber siding on the outside, laid the new flooring and started framing and installing the bathroom and kitchen. We're very excited to complete the renovations so we can open it as our main B&B!
We held our final house concert for 2017 on November 13 with The Black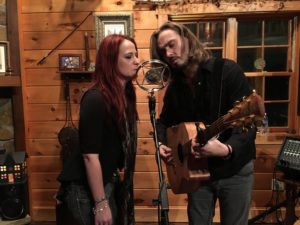 Feathers from the UK. It was their second time playing here and they were fabulous! We have had an incredible year for concerts beginning last February with the Sea Offs and the Rivers band, followed by The Outside Track from Scotland, Ireland, and Canada. Then we had The Brock McGuire Band from Ireland and Jazz by Pitch Plot 4 from Amsterdam with NYC bassist, Jim Cammack. Next we had Dave Curley, Joanna Hyde and Tadhg O Meachair from Ireland and the US followed by FullSet and Goitse, both from Ireland. We closed out the year with The Black Feathers. We hosted quite a few Irish bands this year and they are always a huge hit with our audience.
Next year we have several singer-songwriters lined up, some familiar names as well as some new faces and voices! We're really excited to kick it all off in March with a new, young, six piece band from Scotland called Heron Valley! Be sure to follow our Facebook page and check out our events page for details.
We want to wish you all a very happy, healthy, and prosperous new year and hope to see you sometime in 2018!
Warmest wishes from Oak Mountain Hideaway in the cold of winter!
Anna Marie & Ed