October has been an exciting month! We attended the World Premier of the film,  Generational Sins, at the historic Rowland Theatre in Philipsburg, PA on October 5th. They even rolled out the red carpet for the affair! The lead actors were on hand as well as the director, Spencer Folmar, who happens to be a very dear friend of the family.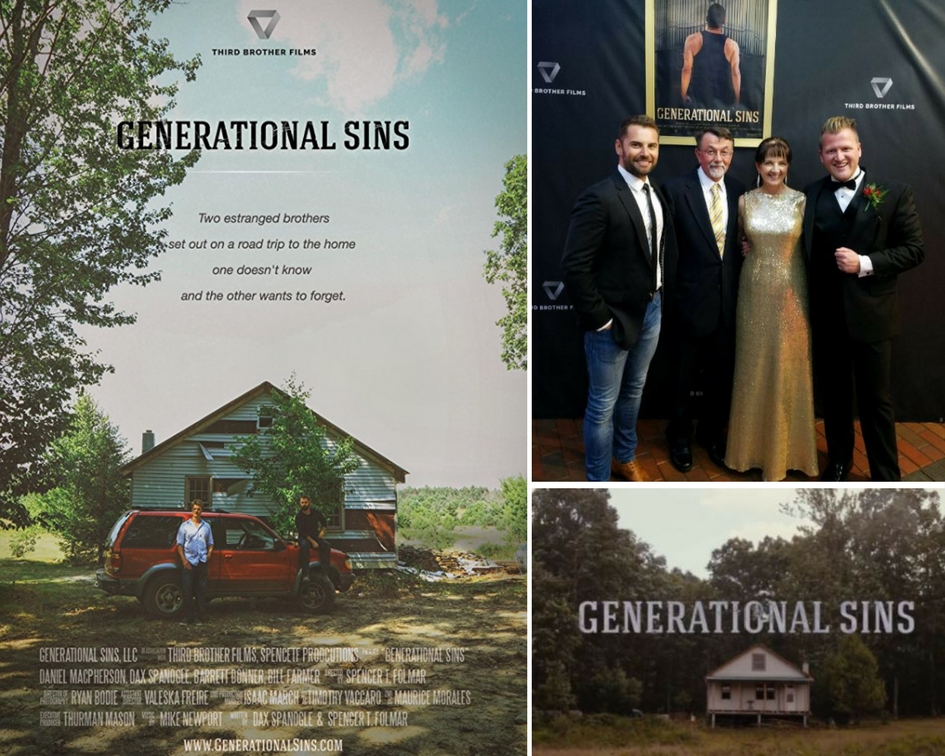 The film features our cabin as the childhood home of the eldest brother in the story, Drew, played by Australian actor, Daniel MacPherson. If you didn't get to see the film, it's available online through Amazon, iTunes and many other outlets. Most of the film was shot locally, in Clearfield County, and many of the scenes were in or around our cabin. Be sure to check it out!
Ed has been making progress on the renovations to North Star Cottage, 'the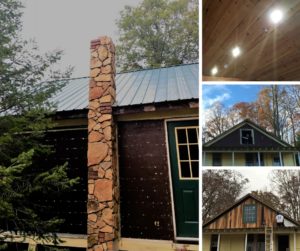 cabin' and we're very excited! He stone-cased the chimney with stone from the property. It looks great, don't you think? We can't wait to open it up for rentals but in the meantime, we've been hosting folks in the main house. We've had a lot of guests interested in seeing the Pennsylvania Elk herd and we've enjoyed taking them out to see them locally. Some recent guests came to us from as far away as Belgium, Israel!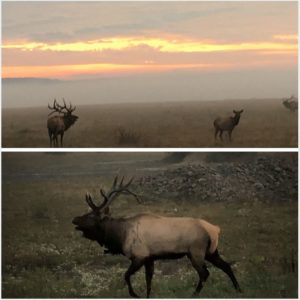 The fall leaves this year aren't quite as impressive as last, but it's been rather dry during the late summer months. October is definitely a popular time in our neck of the woods! We've hosted some Hipcampers, as well, who come for the autumn leaves, for hiking, and elk viewing, not to mention, the serenity! Visit each of our three listings on Hipcamp.com to see some new photos!
We're very excited for our final house concert for the year as we welcome back from Gloucestershire England, The Black Feathers! Sian Chandler and Ray Hughes are a phenomenal husband and wife duo. Their perfectly blended voices create the most gorgeous harmonies! Details for this show can be found on our event page and be sure to follow Oak Mountain Hideaway House Concerts on Facebook to keep up with who we'll be bringing next for our concert series. More on that in next month's blog. But for now, stay tuned for updates on the progress of the cabin and watch for all of our upcoming events at the Ultimate Restination in the heart of the Pennsylvania Wilds… Oak Mountain Hideaway!